Looking to renovate your kitchen soon? If so, you might be trying to think about what part of your kitchen you should renovate it as well as how you should do it. A good way to get some great ideas is to pay attention to the latest trends. Here are five examples of kitchen renovation trends that you may want to jump on.

1. Beautiful Backsplashes
When it comes to kitchen renovations in Calgary, one of the hottest trends right now is backsplashes. Bricks, stones, and tiles that extend all the way to the top of the ceiling create a more atmospheric and interesting look. In the past, these backsplashes were only installed on certain sections of the kitchens for contrast. This approach is an evolution of that style.

2. Darker Hues
More homeowners are using darker colors in their home renovations. This trend also applies to the kitchen area. Darker furniture like cabinets and countertops can help create contrast in your kitchens. If you don't want too many darker colors, then you can use darker fixtures, accessories, and finishes for the added contrast.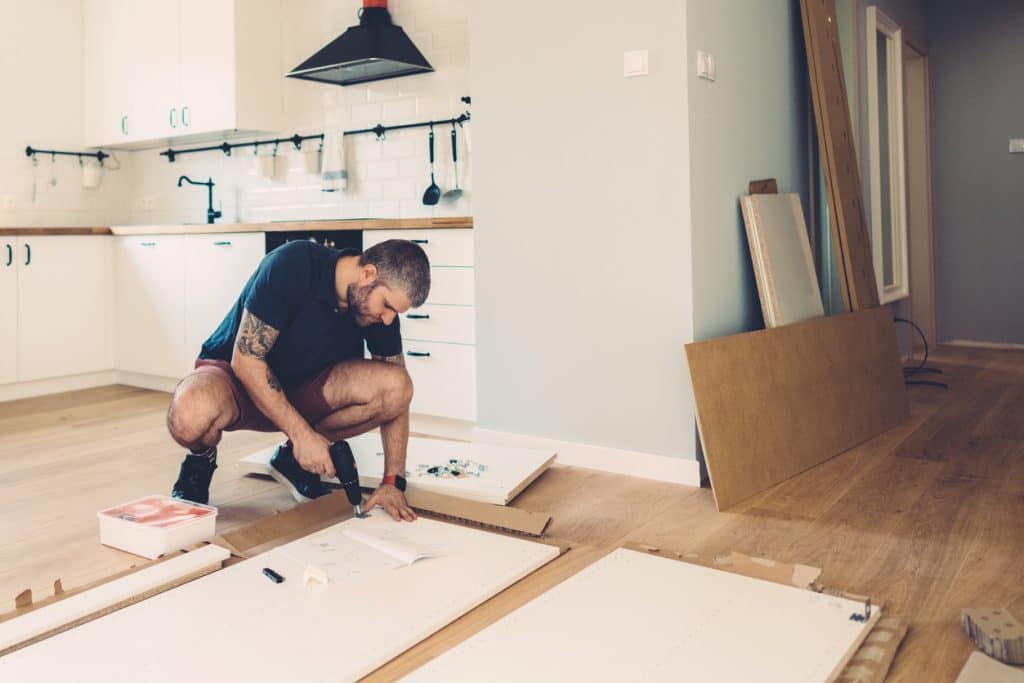 3. High Tech Appliances
When it comes to appliances, tech isn't just for show. Whether it's refrigerators that keep track of inventory and allow you to look inside without opening the door (via cameras) or ovens that turn off on their own, more homeowners are embracing the latest technology. It makes their lives easier, helps maintain organization, and keeps the kitchen safer.

4. Two-Tone Cabinetry
The idea of using two different colors for your cabinetry sounds like a stretch. However, it can really work well when the right color combinations are used. A two-tone design can help add contrast, add depth, and reimagine a dated look. It can even be one of the more simple kitchen renovations in Calgary as it may simply require a new coat of paint.

5. Concealed Storage
Kitchens always end up looking cluttered. To reduce clutter, more homeowners are opting for concealed storage. It creates a minimalist, clean, and organized look. Everything has its place and blends in seamlessly to the overall design of the kitchen. With that said, it can be one of the more costly home renovations since you'll have to redo a lot of cabinetry and buy new kitchen furniture.

These are five trends that may help inspire your new kitchen remodelling project. Hopefully, you've been able to take away a few ideas you can try out.

Paramount Renovations is the leading home renovation company in Calgary. We have established ourselves as a committed and passionate team thanks to our high-quality work and superior customer service. For all your home, kitchen and bathroom renovations, contact us at 403-923-2662 or at [email protected].