It's often said that there are two seasons in Canada – winter and construction. If you keep an eye out for it, you'll notice there is some truth to that silly statement. Many people choose to do their home renovations in Calgary between the first and last snowfalls of the year. But why? And is it possible to build a house in the winter?
Today's blog explains why so many people choose to pursue their home improvement projects during warmer weather.
Home Renovations In Summer
Warm Weather
Naturally, warm weather is better than cold when it comes to home renovations and construction. Warm temperatures mean it's physically easier for the labourers to work. Have you ever tried to hammer a nail with freezing fingers? It's not exactly the easiest thing to do.
Longer Days
Construction can also take less time to finish in the summer because there is literally more time in the day to work. Work can start earlier in the morning and finish later in the evening, resulting in completed projects in fewer days.
Home Renovations in Winter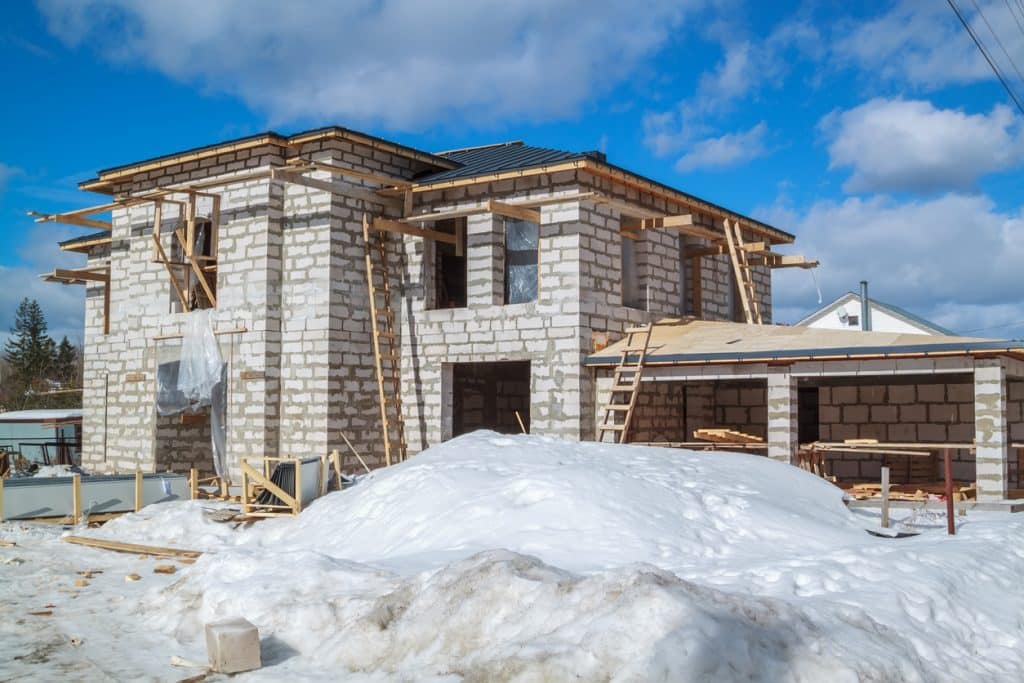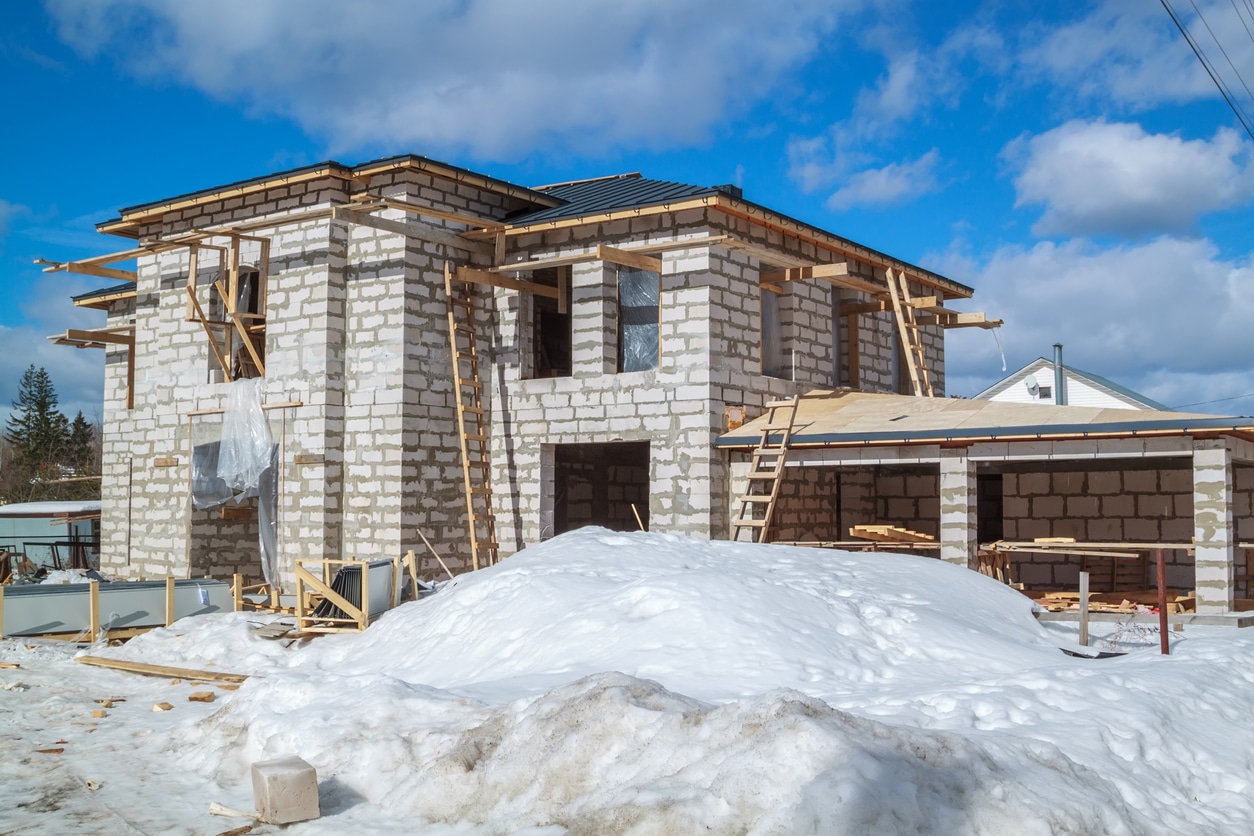 The Cold
If warm weather is a pro for home renovations in Calgary, then cold weather in winter has to be a con. Some projects can't even be done during the winter because of frozen ground or snow coverage. It's also harder for contractors to work in freezing temperatures.
Schedule Flexibility & Savings
Since most people choose to do their home improvement in Calgary during the summer, you may have more flexibility when it comes to scheduling construction. Most contractors won't be as busy and will therefore have more time to prioritize your project. The reduction in customers may also give you the opportunity to find a better deal and save money.
Delays
Winter weather can be unpredictable, and that could have a major impact on winter construction. Heavy snowfall, freezing temperatures, ice, and blizzards are winter weather events that could cause delays. That could mean materials don't arrive on time because roads haven't been plowed, or the construction site is covered in ice and can't be worked on until the ice has been removed.
Building a home in the winter is certainly possible, but it comes with risks. Before you decide when to start building, speak with your contractors to get their input on the best solutions for your project.

Paramount Renovations is the leading home renovation company in Calgary. Thanks to our high-quality work and superior customer service, we have established ourselves as a committed and passionate team. For all your home, kitchen, and bathroom renovations, contact us at 403-923-2662 or [email protected].