Home Renovations in Calgary in 2023 That Will Increase Your Home's Value
As a homeowner, it's natural to want to increase the value of your home. Whether you plan to sell your home in 2023 or simply want to improve your investment, there are several ways to increase your home's value with relative ease by way of home renovations in Calgary.
Here are some transformative renovations you can do that you should consider if you are looking to increase the value of your home in 2023.
Upgrade Your Kitchen
Kitchens are the heart of the home, and they are often one of the first things buyers look at when considering a property. Upgrading your kitchen can be a major selling point and increase the value of your home. Consider updating your appliances to more energy-efficient models, replacing your countertops with modern materials like granite or quartz, and upgrading your cabinets to give your kitchen a fresh, modern look. Don't forget to pay attention to lighting, which can have a significant impact on the overall ambiance of your kitchen.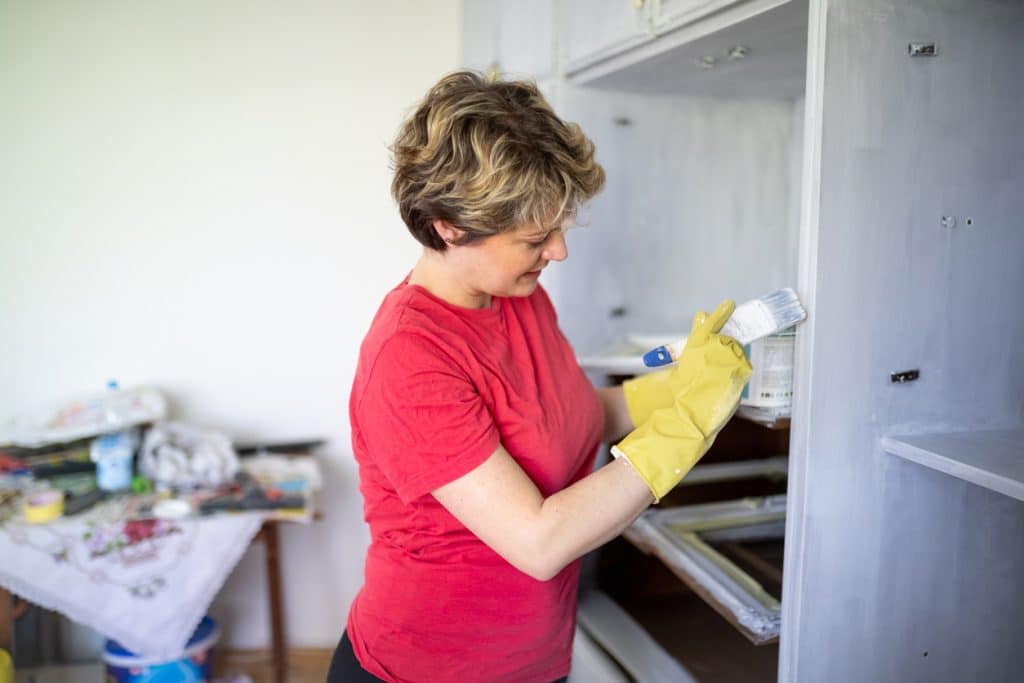 Add Curb Appeal
The exterior of your home is the first thing potential buyers see, so it's important to make a good first impression. Adding curb appeal can be as simple as tidying up your landscaping, painting your front door a bold colour, or adding a new mailbox or house number. More extensive upgrades might include installing new siding or adding a new front porch.
Update Your Bathroom
Bathrooms are another key selling point in any home. Even small upgrades like new faucets or showerheads can make a big difference in how your bathroom looks and functions. Consider upgrading your bathroom with new tile or flooring, updating your fixtures, and adding extra storage space.
Improve Your Energy Efficiency
More and more homebuyers are looking for energy-efficient homes that can help them save money on their utility bills. Improving your home's energy efficiency can be as simple as adding weather stripping around doors and windows, upgrading your insulation, or installing a programmable thermostat. More extensive upgrades might include installing solar panels or upgrading your HVAC system.
Create Additional Living Space
Adding living space to your home can be a major selling point, especially in areas where space is at a premium. Adding a bonus room, a finished basement, a furnished attic, or a guest suite can increase the value of your home and make it more appealing to potential buyers.
Upgrade Your Flooring
New flooring can give any room a fresh, modern look. Consider replacing old carpet with hardwood or laminate flooring or upgrading your bathroom with stylish tile. Not only will new flooring improve the look of your home, but it can also increase your home's value.
Finish Unfinished Spaces
Unfinished spaces like attics or basements are often overlooked but can provide valuable additional living space. Finishing these spaces can add a bedroom, a bathroom, or a recreational room, making your home more appealing to potential buyers and increasing its value.
Add Smart Home Technology
Smart home technology is becoming increasingly popular among homebuyers. Adding features like smart thermostats, security systems, or automated lighting can make your home more attractive and add to its overall value.
Conclusion
There are many ways to increase the value of your home in 2023. Upgrading your kitchen, adding curb appeal, updating your bathroom, improving energy efficiency, creating additional living space, upgrading your flooring, finishing unfinished spaces, and adding smart home technology are all effective ways to boost your home's value. By making these improvements, you'll not only improve your home's functionality and appearance, but you'll also increase its appeal to potential buyers, ultimately making it easier to sell your home and increase your return on investment.
Paramount Home Renovations is a home renovation company in Calgary. We thrive on building positive relationships with our clients by committing to a superior standard of customer service and quality work. We can complete kitchen renovations and bathroom renovations for homes of any size in Calgary. If you want to maximize the space in your house, talk to us about a basement development. Paramount Home Renovations is only a call away. Contact us at (403) 923-2662, kbu[email protected] or [email protected].